Get Creative with the Lucas Kitchen
Whilst it looks like life may start to get back to "normal" – whatever that looks like – in the foreseeable future, there's no doubt that this is going to take some time. This is especially the case when it comes to people's being able to eat out. So, we thought it might be beneficial at this juncture to have a look at how retail butchers can offer their customers restaurant-type meals that can be prepared at home.
We're seeing countless examples of butchers introducing home deliveries for the first time and preparing ready meals that are easy and quick to cook. As customers continue to be in the home, now might be the time to look at introducing something a bit different that will mean customers can continue to eat really well.
With this in mind, we're still coming up with new products, recipes and ideas that will keep your customers happy and that will help to ensure that they can prepare interesting and tasty meals at home.
One example of this is the recent introduction of our Steak Butter, Garlic Butter and Ham & Cheese Sauce Melts. These innovative products will liven up even the most mundane meal – whether it's a knob of butter on a steak, chop, baked potato, mash, or a lovely melting cheese sauce oozing from a burger, or Kiev – these products will help to add variety and interest to everyday meals. They're easy to store too as they are delivered frozen and ready to cook. That means you can easily add the Butters to a frozen ready meal that you've prepared for your customers, or to enhance your counter display. The Melts can be inserted easily and quickly when you make burgers, chicken breast dishes, or even veg dishes.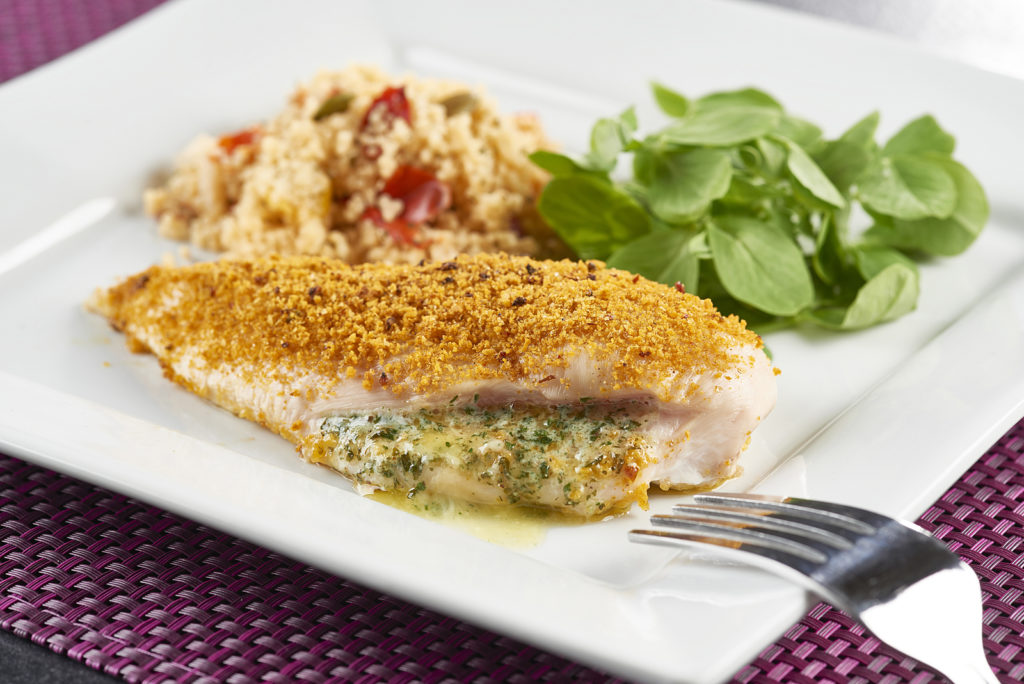 Pasta is a really easy option for butchers to offer – you could even introduce a "Week in Italy" range that might help assuage those longings for far-off places! Spaghetti bolognaise, Ham & Mushroom Carbonara, Smokey Paprika Sausage Pasta, Lasagne, Meatballs in Tomato Sauce (simple, or Smokey), Mediterranean Vegetable Pasta are all recipes that are available on our website featuring our excellent Sauces and other ready-blended Mixes.
Another option might be for you to offer side-dishes that will make a meal of a whole host of different cuts of meat. Creamy Potato Gratin, Cauliflower Cheese, different varieties of Mash can all be prepared in advance for your customers to simply cook up.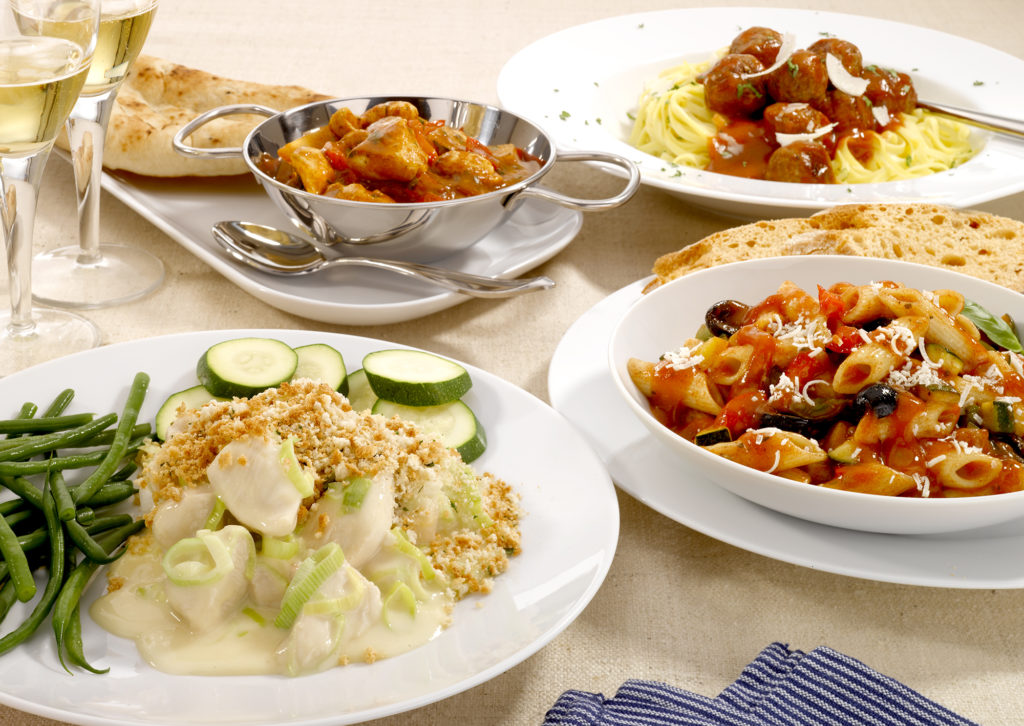 There's a ton of inspiration on our website to help you get going. Your customers are sure to be pleased to have something different to try, but something different that's quick and simple to prepare for the whole household.
Take a look at our videos and recipe pages for more ideas and get creative with the Lucas Kitchen today!