Staycation Food for the Nation!
This Summer, "Staycation" will mean different things to different people.  For some it will involve actually getting away somewhere in the UK, but for many it will mean making the most of being at home and spending time with the family and friends.  It's expected that local parks and beauty spots will continue to be incredibly popular, with people choosing a lovely relaxing picnic, or al fresco home-prepared meal, rather than a potentially stressful overseas trip.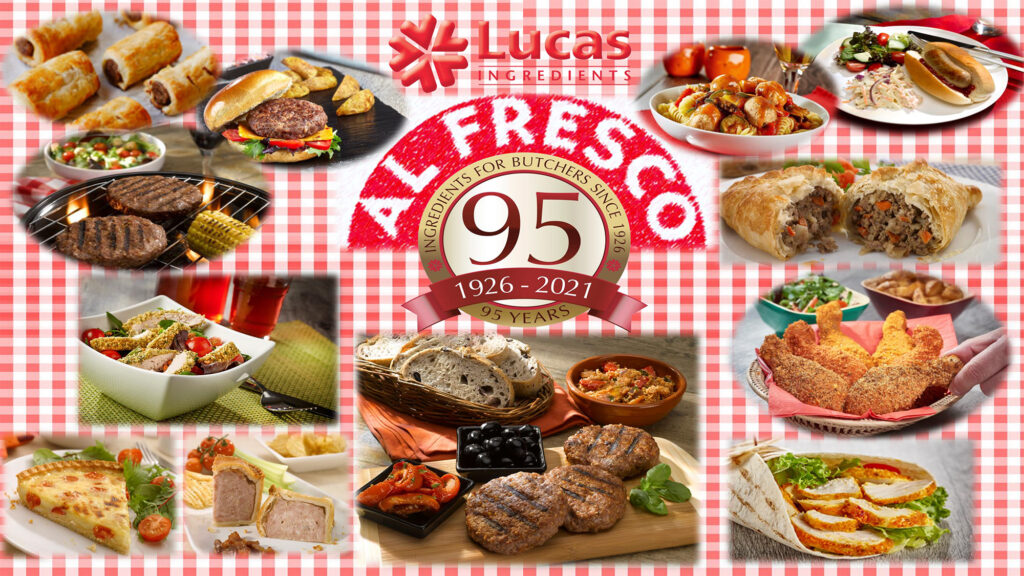 Let's hope so, anyway, as for retail butchers, the latter represents a fantastic opportunity!
Customers are sure to be looking for interesting foods that they can enjoy equally well out and about, in the garden, or indoors (ah the British weather!). That's where you can turn to Lucas for great ideas and inspiration: Over the past year we've introduced a number of fantastic new products and we've been developing some really interesting recipes for Summer eating and snacking.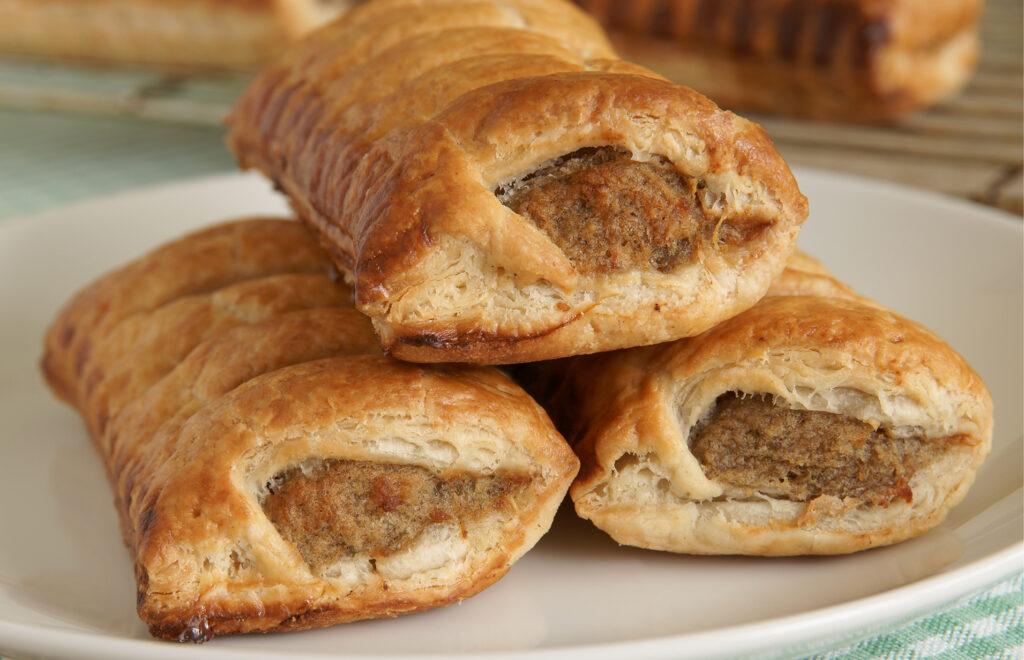 Sausage rolls are always popular staples, but have you thought about creating flavoured sausage rolls?  Simply choose one of our Butchers Classic ready-blended sausage mixes to produce your meat mix and use this for your sausage roll filling, rather than a plain mix. Sweet Chilli Sausage Rolls, Smokey Bourbon Style Sausage Rolls, Katsu Curry Sausage Rolls are all really tasty. Alternatively, add fresh ingredients to our traditional pork sausages to create your own Signature Sausage Rolls.  We've found cheese, chutney and spring onions make the perfect "Ploughman's Sausage Roll", as well as Pork & Caramelised Onion, Pork with Cheese & Apple, or for the kids, Cheesy Bean Sausage Rolls.  Combine Butchers Classic Red Onion & Sage Sausage Mix with Pork & Apple Sausage Mix to produce an especially tasty "Hog Roast" Sausage Roll. 
Snack foods benefit particularly from looking appealing on the counter.  Our range of Easicoat Coaters features eight varieties, each differing in colour and all with great texture.  Bombay Coater includes visible red and green pepper granules that ensure it looks amazing;
Mexican Style Coater is complete with real tortilla chips, cracked black pepper, red pepper granules and rubbed parsley, to mention just two.  Coat chicken goujons, kebabs and even burgers to create something that's delicious and different.    
Whilst you may not want to offer your customers traditional salads, you'll certainly want to provide the staples that always work well with a salad.  Here we're thinking of quiche, pork pies, pasties etc.  Lucas Quiche Mix is incredibly easy to use – just add water – and incredibly versatile.  It makes a great base for the addition of your own choice of fresh ingredients.  Traditional favourites like Quiche Lorraine, or Cheese & Onion can sit alongside more unusual varieties like Feta & Olive, Caramelised Onion & Goats Cheese, Red Pepper & Bacon and Veggie Quiche.  The choice really is yours! Of course, it's not possible to talk about Staycations and eating at home in the Summer without mentioning the opportunity to barbecue.  Like all butchers, you'll no doubt have a great variety of meats that are ready to go on the barbie, so we won't try to teach grandmother to suck eggs (such a strange expression!), but we will suggest that you might like to try adding some new products to your barbecue range.  Whether that comes in the form of some new sausage flavours (we've just introduced Butchers Classic Katsu Curry mix and Spiced Mango, Lime & Coconut mix – both of which are proving extremely popular), or fresh ideas such as veggie options, you're sure to find inspiration from Lucas.  Visit our website, or just give us a call… we always love a chat with our customers.  After all – you can be sure we'll be here – we're not going anywhere!